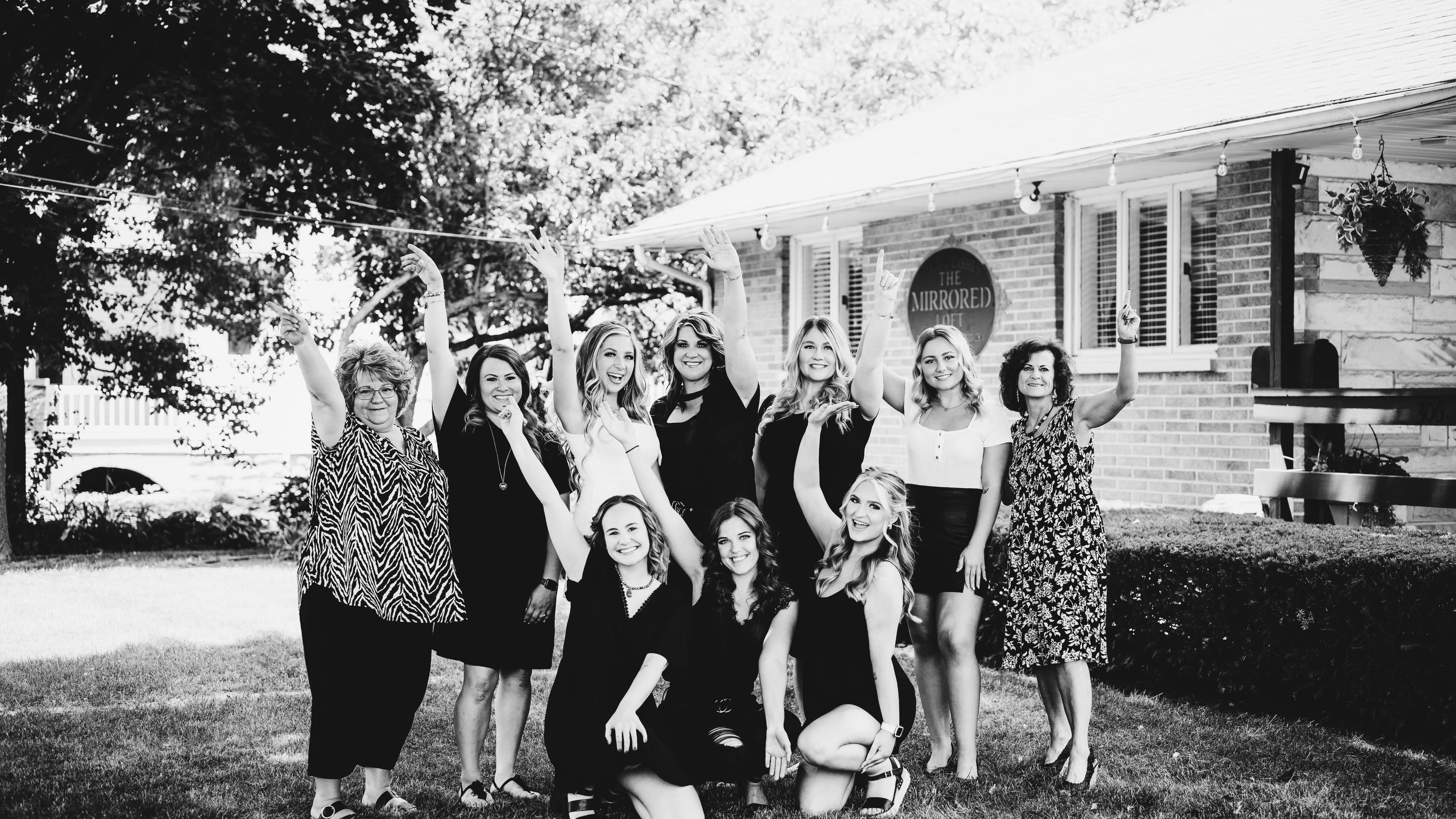 If you are looking for a professional, career focused salon culture that prioritizes education, excellence and work-life balance – then we are looking for YOU.
We are a Summit Salon that provides an exciting career path for service providers looking to grow faster, better and STRONGER! Whether you are new to the industry or have years of experience but just feel stuck – The Mirrored Loft is here to welcome you.
ASSOCIATE PROGRAM
Our internship program is designed for recent graduates in cosmetology and esthetics. During your time in the program you will learn how to provide a premium client experience by working HANDS-ON with one of our incredible educators. This one-to-one coaching and mentoring program will provide you with an incredible advantage when starting your career. Full time associates have access to world-class technical classes and nationally renowned educators. In addition to the one-to-one coaching, associates also have weekly opportunity days to work on their own clientele and practice their skills.
GUEST SERVICES SPECIALIST
Guest Service Specialists are responsible for maintaining the salon front of house. This includes first and foremost, giving our clientele a seamless, friendly experience both in person and on the phone. You will be thoroughly trained to offer our guests additional service opportunities and at-home care. The Mirrored Loft is the perfect place to start a career in the beauty industry.
STYLIST/ESTHETICIAN CAREERS
To apply for any of our stylist/esthetician opportunities, please take a moment to complete the questionnaire below. A Mirrored Loft representative will follow up with you.