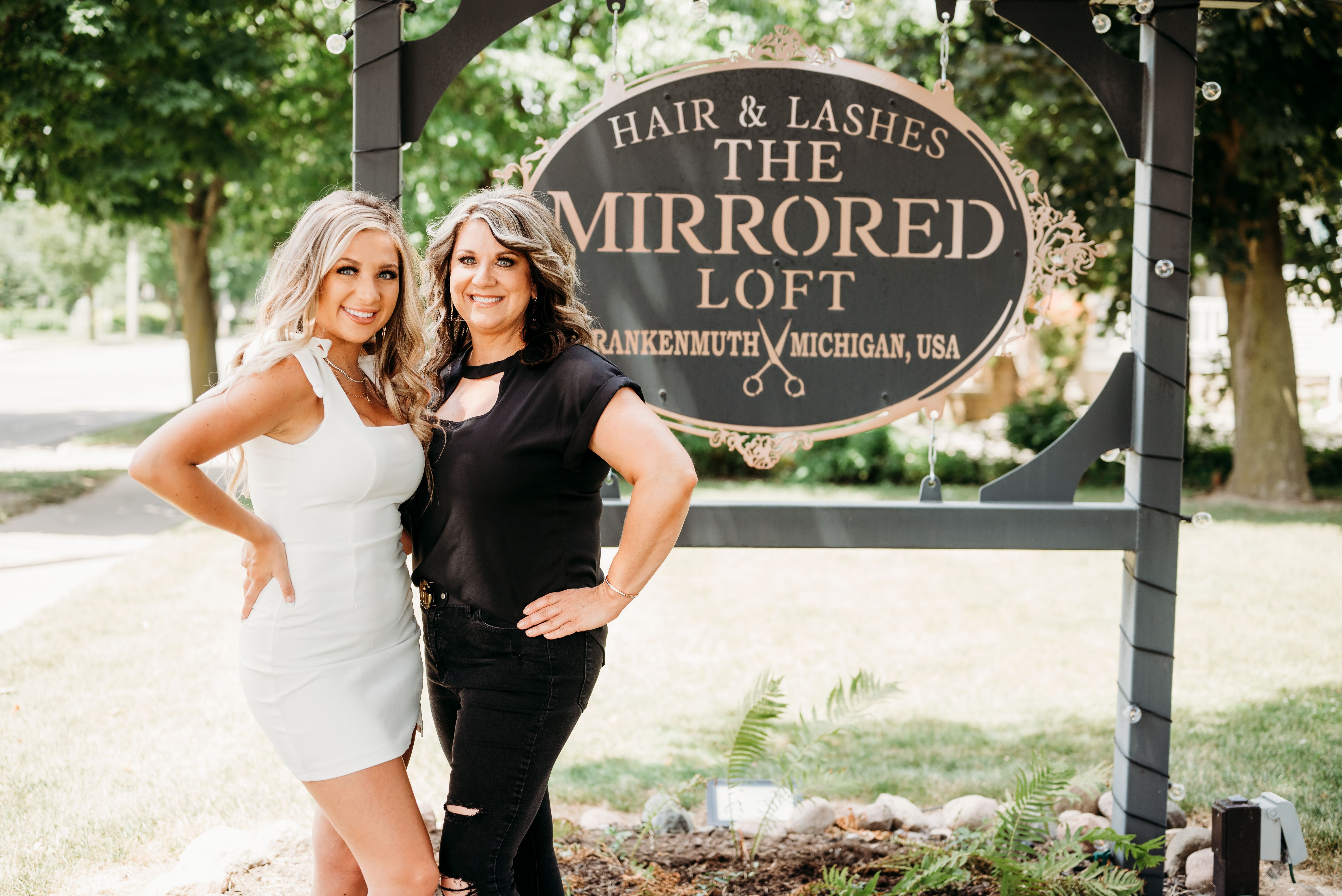 We are a mother and daughter team who own the salon. Throughout Kendal's life she heard time and time again she was a mirrored image of her mom, that is where the name The Mirrored Loft came to life!
We always dreamed of owning a business together, we were fortunate enough to make this dream a reality when we bought out Kris's previous partners and combined Kendal's existing business with our new business.
We wanted to bring something new and fresh to the community, and give them a space where they feel loved, welcome, and like they belong.
OUR MISSION
Our mission at The Mirrored Loft is providing a welcoming environment where you feel transformed inside & out when you leave, with specialized creativity and connection.